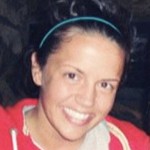 By Megan Mitchell
Imagine a small business owner who, like many at the beginning of their start-up, is eager to build a customer base but doesn't know the best way to reach them. He has a limited budget and only a few marketing tools at his disposal. In this situation, what is the next logical step? How can he make a meaningful impact to his target audience?
Enter promotional products. While traditional marketing plans can be complicated and expensive, promotional products are a cost-effective advertising method that works. There is POWER in the promotional product! According to a recent study, 76% of customers could remember who gave them a branded item. Compare that to 53% of those who could remember a television ad or the just 27% who remembered an online advertisement.
Promotional products help you gain referrals, improve return business and increase customer recall. Give a customer a useful product just once and she will continue to use it for years! Not only that, but 76% of recipients have a better impression of a company after receiving a product from them. You are building goodwill with current and potential customers – something that distracting, traditional advertising can't offer.
To see even more benefits of promotional products, click here. If you want help putting together a marketing plan of your own, contact us today! Use this example, featured in our 2011-2012 Idea Book, as inspiration to grow your business:
The bank business is very competitive – there are usually several in every town! To get people to sign up for a savings account, one bank took a special approach. They started a campaign called "Save Up for a Rainy Day" and ran local TV commercials about everyday people getting caught in tough situations. The commercials showed how savings accounts are not only great for retirement funds or college savings, but also for life's unexpected expenses. Adding to the theme, the bank decided to give away logoed umbrellas to those who started a savings account and deposited $50. Not only did their ads show the benefit of a savings account, but the umbrella offer helped seal the message in customers' minds and worked as an incentive to sign up for the bank!