Its December 29th, and you still have a bit in your supply budget… what do you do? Here are 3 ways to use it so you don't loose it!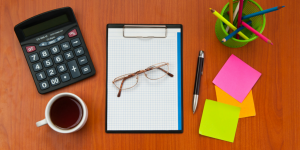 –        Purchase imprinted promotional pens for your employees to keep on-hand for their own use, and to hand-out to your customers. Everyone loves pens, and it's always frustrating when you can't find one. Why not be the person to make them available all over town? Bonus… your business name is on them!
–        So, now that you've got imprinted promotional pens… you need something to write on. Consider Memo Books. We sell millions of these babies, and that's a true testament to how useful and appreciated they really are. Plus, these can definitely pass for a supply item. Once again, your employees will use them on the job, and so will your customers…and see your name each. Why buy? Because, marketing!
–        Do your employees need a uniformed look? It's important that they're clearly identified as an employee, plus they look clean-cut and professional. Embroidered apparel is a nice way to accomplish that, and they keep your employees comfortable. It will fall in the supply or uniform category.
So, as you wrap up your budget this year, consider imprinted promotional items to use up the remaining supply budget and reduce your tax liability. We're not the IRS, but we're certainly creative, aren't we?
Search for more ideas here.