The college basketball season is heating up, March Madness will soon be here. Now is a great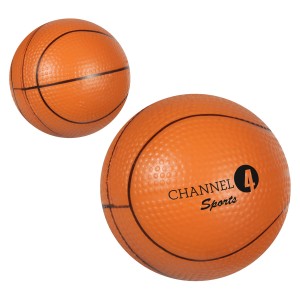 opportunity for you to use this excitement to connect with new and existing customers. March Madness is one of the biggest social events of the year. Everyone is selecting the teams in their brackets and strategizing, speculating and discussing the games. It's hard to avoid the conversation and energy.
We all understand the importance of connecting with your customers on a personal level and there is no better way to connect than through the love of sports. This annual sports phenomenon provides the perfect environment to engage with your customers. Ask your customers about their brackets, last night's game, an awesome play, etc.
Sports promotions are always a win-win for your brand. There are opportunities for you to capitalize on the fame of this tournament and promote your product, service or brand through advertising that captures the themes of March Madness.
Customers appreciate fun promotions and they always appreciate "freebies." There are numerous amounts of basketball promotional items available. Also, pens and highlighters make great client handouts so your customers can keep track of the brackets and results. Idea – maybe give your customers a pen or highlighter to keep track of their bracket….you want them seeing your name as they are keeping score. Another great item is stress relievers; they are always good for those tense moments during close games.
Need more ideas? Contact us for help or Shop Now.