Looking for a doggone good promotion?
Did you know that twenty percent of Americans would rather spend time with their furry friends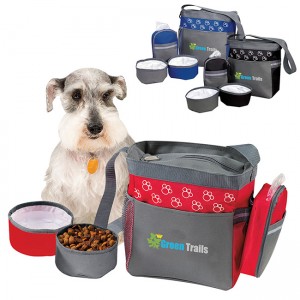 than with their human counterparts?  Did you know that the American Pet Products Association estimates Americans spent over $60 billion on their pets last year, aided by a population that treats its pets like, or in some cases, better than family?  Pet Industry sales have been in an uptrend for the last two decades and American Pet Products Association expects these gains to continue.
Pets are not just an accessory anymore.  They are a very important part of the family.
According to the statistics:
Pet spending in 2015 topped $60 billion, a record amount. In comparison, Americans spent $24 billion on food last year.
Over 66% of American households include at least one pet.
78 million dogs live in American households.
95.6 million cats are owned in the United States
There are over 13,000 community animal shelters in the United States.
What better way to keep your brand or message in front of a pet owner on a daily basis than giving a useful pet product?
Pet owners are a special, niche audience because they typically adore anything printed with their favorite animal or designed with their pet in mind. No need to "paws" for thought on this one as we have a lot of items to show off your brand with these "top dog" ideas.
There are a wide variety of promotional pet products to choose from. We offer imprinted collar and leashes, dog bowls, dog bag dispensers, ID tags, bandanas and sweaters, tennis balls, litter scoops, safety tags, dog treats, food scoops, etc.
Fetch a great promotion today! Search "pets" here. Or, check out our Spring Guide for special offers on fun pet stuff.