March is National Umbrella Month, and as snow gives way to rain for most of us by then (if not already), we will be very excited to be able to get outside again after a long winter! Don't miss this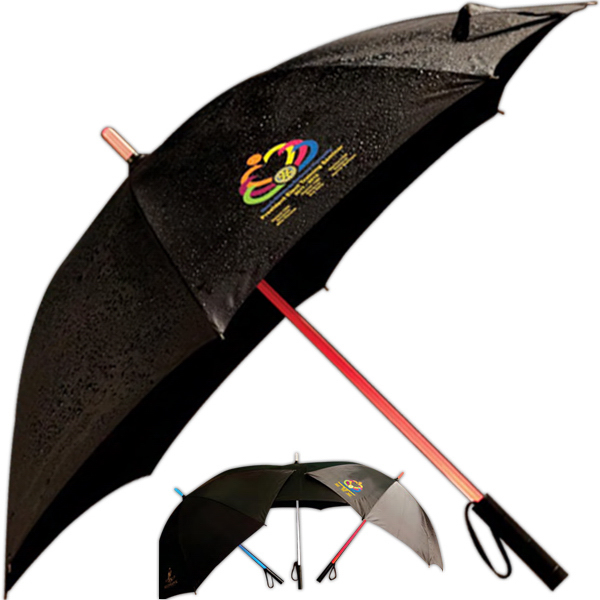 opportunity to have a walking advertisement on an umbrella!
In 2017, umbrellas have become "high tech". Here's a look at what is new and trending in umbrellas for 2017:
Umbrella giveaways not only remind your customers that you care, but also give you the opportunity to expose your brand to countless prospective clients each time it rains. Whether it's a torrential downpour or a light drizzle, recipients will reach for your customized umbrella promotional products to keep them dry.