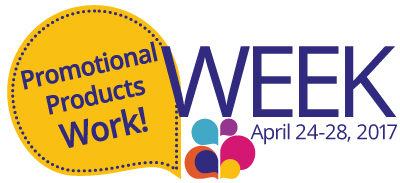 This week we are celebrating Promotional Products Work! Week (April 24-28, 2017) and helping to spread the word that promotional products are not only one of the oldest forms of branding and advertising, but are highly effective means of advertising. They are the "Advertising that Lives On" which leave a long-lasting impression about your brand and your message. Your message lives on because the products are useful, informative, attractive and they engage. They are the only tangible medium that is perfect for any business to give people to remember your brand time after time.
Promotional products are the one advertising medium that your audience will find useful. They use a pen, look at a calendar regularly, wear t-shirts. They do all of this while staring at and sharing your logo and message.
A study published by the Promotional Products Association International concluded these facts about promotional products:
Staying Power – 81% of people keep promotional products for more than one year.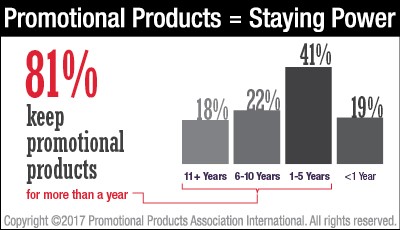 Impact – Promotional products have the highest recall of any other medium. Nine in 10 people recall the branding. Eight in 10 people recall the message. Seven in 10 recall the call to action.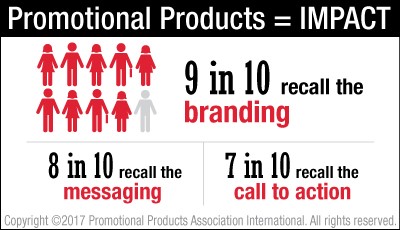 Influence Buying Decisions – Promotional products do more than leave an impression; they move people to action. 85% of respondents had done business with the advertiser after receiving a promotional item.
Useful – People always appreciate items that are useful and our survey shows that 8 in 10 consumers own a promotional product and 58% keep their items for a year or more.
Memorable – According to the study, 88% of people were able to recall the advertiser and 62% recalled the message on a promotional item that they owned. This lasting impression makes them effective without being directly in front of their audience.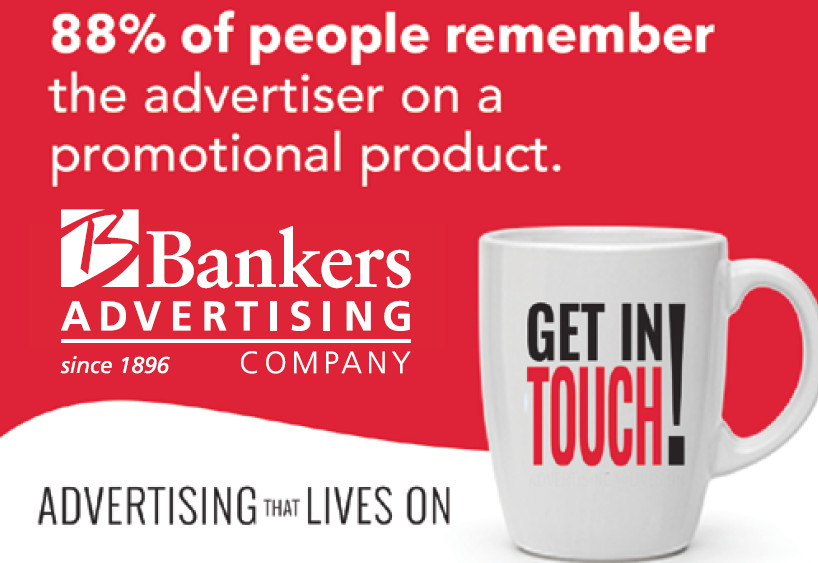 Feel Good – Of respondents, 82% had a more favorable opinion of the brand after receiving a promotional item. This makes sense when you think about how you feel when someone gives you a gift. This ability to create a positive impression is important as business grows even more dependent on relationships.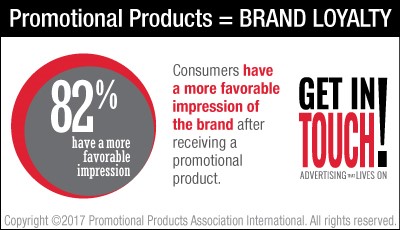 So there you have it. Promotional products work and, when integrated in a consumers' life, they can increase the reach of your message leaving lasting impressions about your message and brand.