Make your brand shine bright this season. Check out our Bankers Gift Guide! Our brochure features over 90 exciting products that are sure to make the holidays sparkle. We thought we would share some of our personal favorites from the brochure.

Brenda Thurness, Sales Manager:
I like the Tartan Kooler with Fleece Blanket on page 5. It is great for ballgames. I like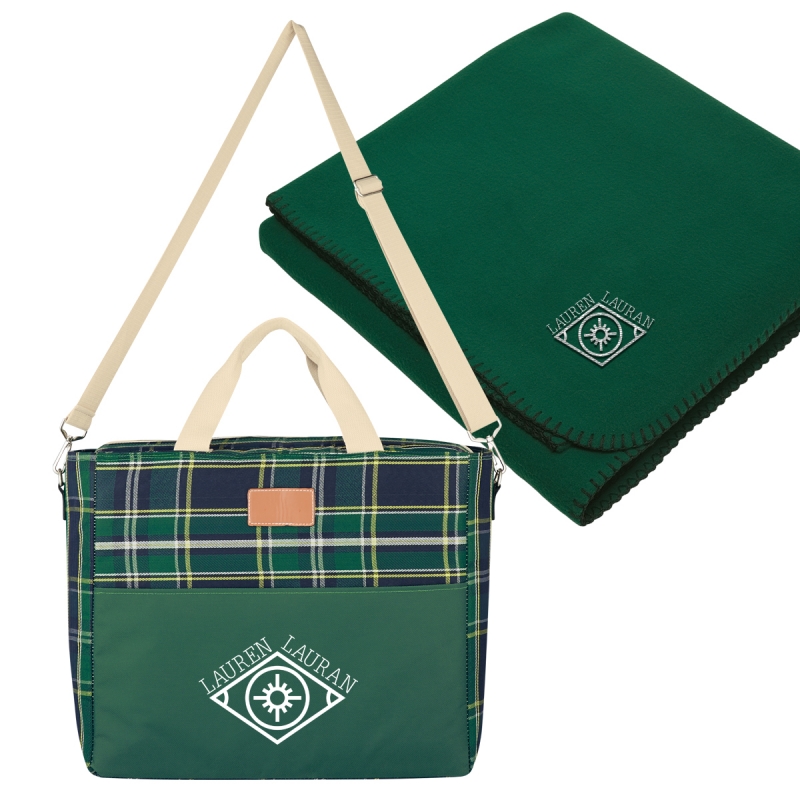 the carrying strap for the additional $0.40 and love being able to throw things over my shoulder when you have to walk a distance. I was impressed with the Tube of Savory Treats on page 13. It is really a nice large item at 18" tall. This is a great Christmas food gift. I also really like the Tech Wrap & Snap Organizers on page 14. I picked one of these up at the Chicago show and I still have it in my purse. I love not having all those cords tangled up in my purse. The other item I was impressed with was the Sabre Umbrella on page 17. I haven't had a chance to use one, but it looked really neat lit up and I liked the idea of having an umbrella and flashlight all in one.

Melanie Lamb, Sales Manager:
I think the LAMZAC Original Lounge chair from BIC® is really cool. I watched several videos of different things you can do with them such as a chair for two and even a raft for the water. What a very versatile item that is very compact. Just remove from the carrying bag, open the end and move the piece through the air to fill for seating within seconds. If it is a windy day, it sure helps fill it up. Simple and easy to use and instructions are included. This lounge chair has a low minimum of 10 pieces so they would make a great appreciation gift.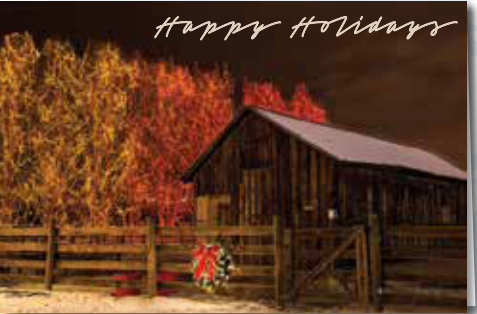 Item #26024, page 17. Multi-use items seem to be very big right now. The Ultimate Auto Safety Tool is just that. This handy device is prevention and emergency safety wrapped into one tool. This tool features a seat belt cutter, flashlight, digital tire gauge and glass breaker. What a great give away for everyone at the holidays.
If gifts are not in your budget this year, consider holiday cards. Let your customers know you're thinking of them during this special time of year. See page 2.

Brian Johnson, Marketing:
The #ZIP1524 Ultimate Auto Safety Tool on page 3 would a great piece for every car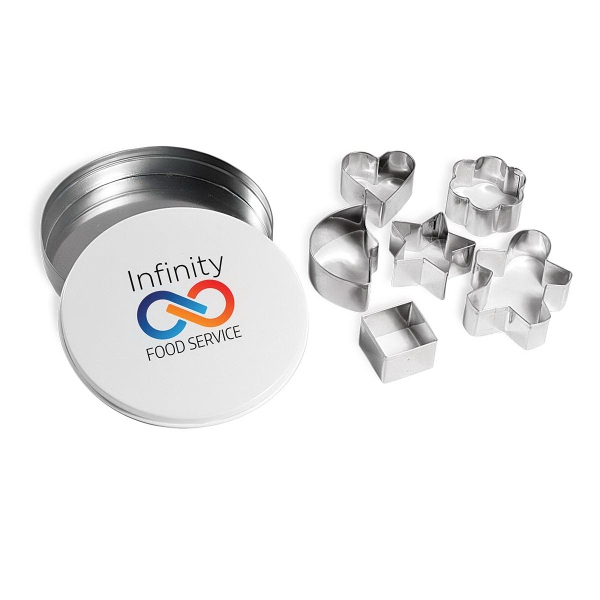 with the safety features, flashlight and tire gauge. You'd hope to never have to use the window hammer or seat belt cutter, but it also has utilitarian features like the flashlight and tire gauge.
The #Mi1720 Holiday Mini Cookie Cutter Collection on page 2 – Kitchen items are always popular and the shapes are great for many holidays when making cookies or cutting sandwiches into shapes for grandkids.
#G256 Kitchen Basics Gift Set, page 6 – Another item for the kitchen and it's hard to find better knives than those from American Made Cutlery and the peeler is the best around. A great set for under $20.
#32088 Dual Charging Cable, page 8 – I use this charger all the time. I like that the apple charger will work even with my Otter Box case on.
Stay tuned for more of our Favorite Things Part 2!