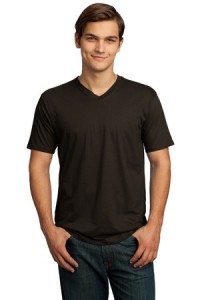 In a world where target audiences are ever younger and always in the know, it's important to stay on top of the hottest trends so you can deliver a promotional product that will be appreciated by your recipients. It's New York Fashion Week and the newest avant-garde styles are hitting catwalks. But what's popular with the everyday customer? If you're looking at clothing to promote your brand – whether it's a corporate gift, uniform or event giveaway – here are some of the hottest trends for the style-conscious.
VINTAGE: The vintage look has been all the rage for a few years now, and it's not going anywhere. Customers love the soft feel of washed fabric and the burnout look of a shirt that's been around for a while. Unique imprints will also be embraced by your audience – just take a look at popular online t-shirt vendors. Of course the perfect colors for these types of shirts and hoodies are heathered shades and washed-out colors…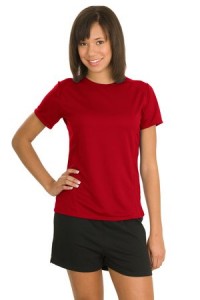 SHEER: Lightweight t-shirts with a slightly sheer and distressed look to them are also popular. Different printing techniques might be necessary.
JEWEL TONES: These bright, bold colors are eye-catching and trendy. Royal blue, deep purple, maroon, turquoise and green will not only pop on your employees, but will also make your logo stand out. Looks great paired with popular neutrals like gray or tan. Jewel colors also give your products a "richness" that doesn't cost extra.
MILITARY: Keep an eye out for military-inspired everything. This detail-oriented style, usually marked for its structured style, large buttons and many pockets, is all over the place! Jackets and outerwear that take the soldier approach are flying off shelves in the retail market. Colors of the militia are popular, too: from khaki to olive, as well as fall 2010's hot color – camel.
ATHLETIC: Don't forget about ordering your team uniforms! Matching apparel for guys and gals creates a harmonious pairing that many schools have come to love. We've also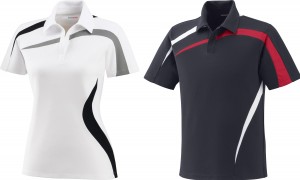 seen some yoga pant-jacket combos with rhinestones on them that are fashionable and great for a dance studio.
So what style is best for your company? V-necks are stylish right now, as are fitted tunics, but what really matters is staying true to your company's style. Bring authenticity to your brand and create a memorable statement with clothing!