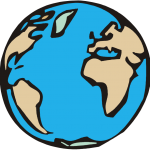 Earth Day is the name used for two different observances, both held worldwide annually. While some celebrate Earth Day around the time of the vernal equinox on March 20, others observe the occasion on April 22 each year. Earth Day aims to inspire awareness of and appreciation for the earth's environment. It is currently observed in more than 140 countries.
Typical Earth Day events include planting trees, picking up roadside trash, conducting various programs for recycling and, of course, working to correct excess trash output, energy usage, water waste and fuel intake. Others make Earth Day a month long celebration to stress the importance of caring for our environment. After all, it's important to protect our planet not only for our sake, but for the benefit of future generations.
Earth Day is a great time to promote your company's greener side. Create a positive impression with customers by using environmentally friendly promotional products to market your business! These products are also great to use in schools. Here at Bankers we have tons of great sources to fulfill your needs from our Advantage, Key & Recommended vendors.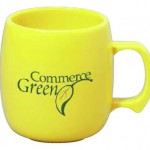 Quickpoint has a variety of eco-friendly items that would be perfect to celebrate this holiday. First off, all their Bio Ad items are made out of biodegradable plastic. However, the biodegrading process doesn't begin until the product reaches the landfill. Under normal use, these products will last a lifetime.
Nature Ad products from Quickpoint are made of corn plastic, a more environmentally friendly option than regular plastic, which is generally manufactured utilizing petroleum-based material. Not only are they biodegradable, but they're an American product, too! Agriculture clients will love that these corn products benefit the U.S. farm economy.
Humphrey offers products made from post-industrial recycled material. These fun items will vary in color due to their material, but multiple-color imprints are available. The #44 Recycled All Pro Yoyos, #99 Recycled Flyers and #147 Recycled Pail have all been child-safety tested and are made in the USA.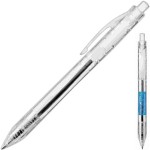 Some companies are jumping at the opportunity to create products using recycled water bottles. Ariel has a variety of recycled P.E.T. bags that are made from 85% post-consumer water bottles, recycled to create a sustainable product that is safe for the environment. Prime Line has eco-friendly biodegradable plastic water bottles. Spector & Co. even has a new aqua pen that is made from recycled bottles.
If you haven't considered promoting your company around Earth Day, think about the unique opportunities you'll have to market your brand and stay top of mind with customers.