Each year you set out to find a unique gift for your top customers and employees.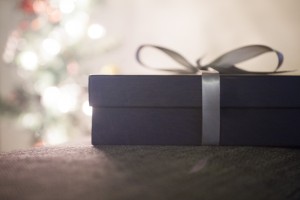 Each year you may experience a little anxiety about said unique gift.  You want to be "different." You want to stand out. You want to be noticed. And most of all, you want to make your recipient feel appreciated without breaking the bank.
It's easy to overthink the "what" in gift giving. Instead, think about it in terms of "how." Consider these important factors, and you're sure to be a gifting star this season:
Don't give a gift. Give a bundle!
With a per gift budget in mind, it's common to begin looking for the one item that fits in the budget. But, what if you select a few smaller items bundled together? Bundling several items together increases the perceived value.
What's better? With multiple branded items in a gift package,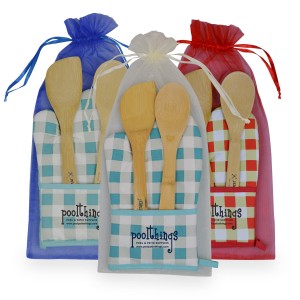 you'll receive higher brand exposure. By creating a kit or package of products, the recipients are left with many brand impressions vs. just one. As products are used, they may be separated from the bundle. That means your brand is located in multiple places around the home and/or office.
Packaging is everything.
The first impression can set the tone of receiving the gift and emotional connection. Much of the attention in choosing gifts is given to the gift itself, but the presentation of the gift is a value-added opportunity that can't be ignored.
Interestingly, a lot of psychological research has been done in why we wrap gifts. The question psychologists have asked themselves is whether people prefer to receive a gift if it is wrapped or not. The research suggests that people have a more positive attitude towards a gift they are about to receive if it has been wrapped.
Packaging options are an inexpensive way to increase the perceived value of a gift by leaps and bounds. Gift bags, custom ribbon and gift boxes will enhance the selected item and maximize the impression it leaves.
Distribution is key.
Distributing gifts is an element of planning that is all too often forgotten about, but its actually a very important part of the gift receiving experience.
Hand-delivering some of the branded gifts is an incredibly personal and authentic way to express your appreciation. Your dedication to this delivery method is super impressive and meaningful to your recipient. They won't ever forget it, that's for sure.
On the other hand, sometimes mailing a gift is more feasible. There are pros and cons to both. If you decide to mail or ship your gift, a hand-written personal note goes a long way. In a world of emails, texts, Facebook and snapchatting, a hand-written note intended specifically for the recipient makes them feel uber special… even if it's just a few kind words of thanks.
Remember… you're not in this alone. Rely on your experts at Bankers Advertising to help you plan out the perfect holiday gift experience!