Fred Rogers was known for saying "Look for the Helpers." That's what Nurses Week is all about! Look for those helpers, then recognize and honor them.
National Nurses Week begins each year on May 6th and ends on May 12th, Florence Nightingale's birthday. Its purpose is to recognize "the mother of modern nursing" as a salute to her influence and inspiration. Developing routines to reduce Crimean War soldier mortality, Nightingale laid the foundation for professional nursing. Her actions, practices, and writings are still relevant today, and the observation and patient evaluation skills she defined remain an important part of present-day nursing basics.
The nursing profession has been supported and promoted by the American Nurses Association (ANA) since 1896. Each of ANA's state and territorial nurses associations promotes the nursing profession at the state and regional levels. Each conducts celebrations on these dates to recognize the contributions that nurses and nursing make to the community.
Recognizing how nurses inspire, innovate, and influence healthcare is an exciting way to celebrate the achievements of the entire healthcare system. Here are some excellent ways to both promote the celebration of Nurses, recognize their hard work, and keep your brand visible throughout the week and beyond: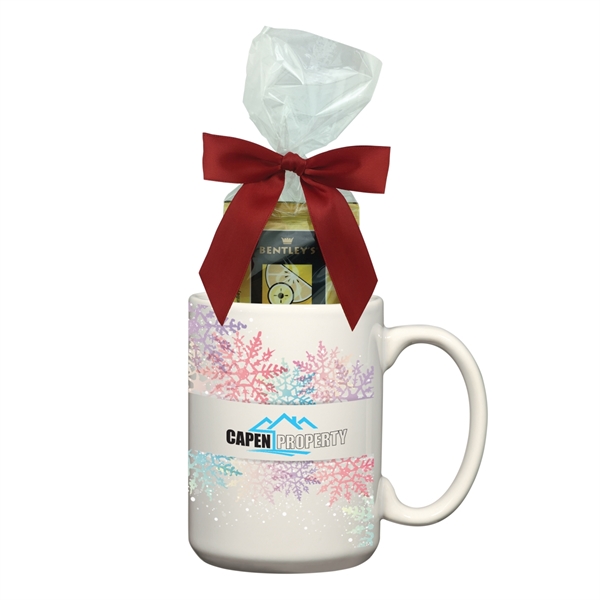 Full Color Mug with Four Assorted Tea Bags
Encourage nurses to give themselves a little rest and relaxation (and caffeination!) with this 15 oz. full color mug with four assorted tea bags! The stoneware mug can be customized with a full color dye sublimated imprint of your company's name, logo or marketing slogan and you can add a ribbon for the perfect finishing touch. It comes with four assorted tea bags.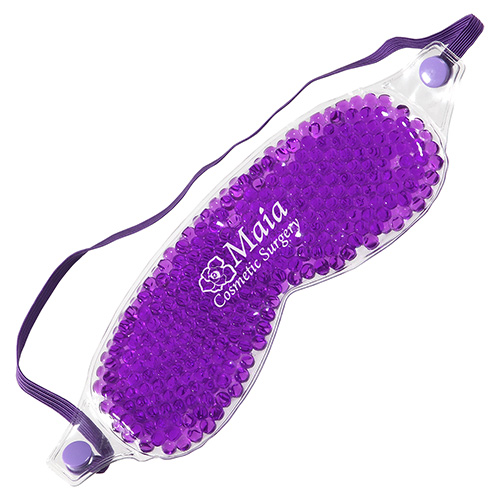 Aqua Pearls(TM) Spa Mask
Nurses need their rest so they can be on the A-Game during their long (and sometimes overnight) shifts! The spa mask can be so therapeutic and put them at-ease. It comes with elastic strap with snap fasteners to stay put. Simply microwave for warm therapy or freeze for cold therapy. Nurses will thank you every time they get some shut-eye.
Hand Sanitizer/Lip Balm Combo: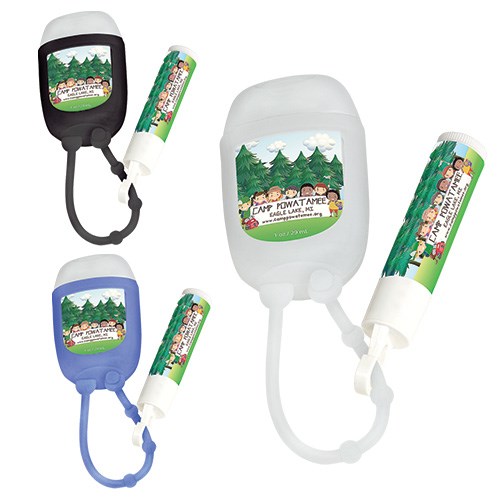 Be prepared for your hands and lips to thank you! Our newest hand sanitizer and lip balm combo shares our fantastic Iced Pear scent. With this duo, you can fight off germs and dry, damaged lips in one easy reach thanks to the 65% ethanol content in the sanitizer and broad spectrum protection in the lip balm. The silicone attachment that keeps them together is great for placing on a purse, bag, or backpack keeping your name clearly visible wherever nurses go.
HoMedics(R) Portable Sound Spa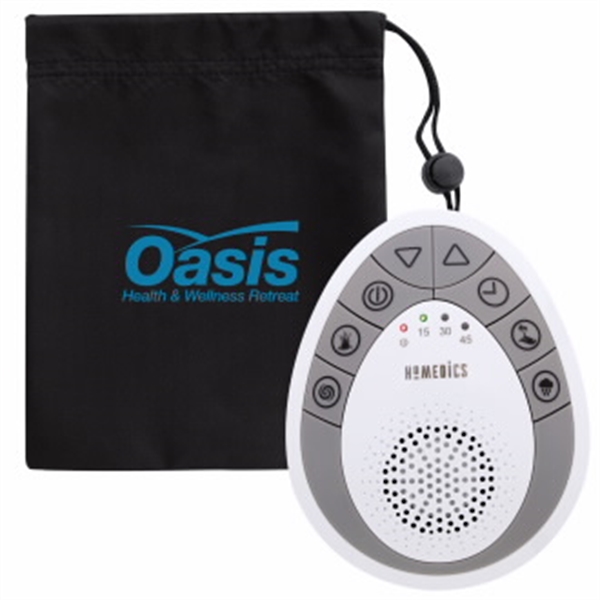 It's no secret that nurses often work crazy hours and are forced to get rest in wherever they can. This portable sound spa can create a peaceful sleep environment and fall asleep faster. It's compact for on-the-go nurses. Choose between four soothing and rhythmic sounds!
It's functional and stylish! Nurses will have a "sweet spot" for your brand when handed with this awesome gift! Keep your sweets and snacks cool; featuring a zippered main compartment and front slip pocket.