Client need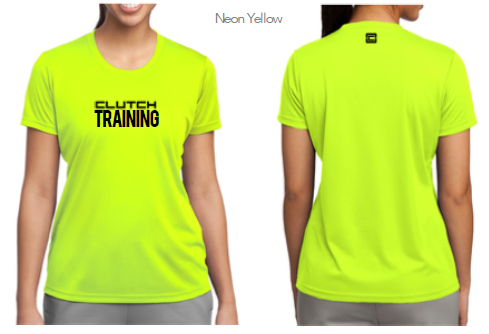 A not-for-profit organization called Clutch 4 Charity is a startup apparel company that was founded on the words WHAT IF: What If… we didn't spend billions of dollars endorsing athletes? And, What If… we endorsed charities and invested in them instead. Clutch 4 Charity wanted to partner with multiple charities and customize part of their apparel line to match the branding of those charities.
Solution
Our Bankers Promotional Consultant has partnered with this charity to provide branded apparel guidance and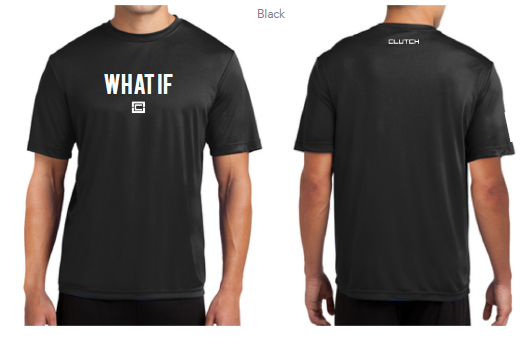 consulting. The National and Global organizations that are teamed up with CLUTCH each have their own Cause Line Shirt. For every purchase, approximately 50 percent of Clutch's profits goes directly to the charity/organization selected. https://clutch4charity.com/collections/cause-lines 
For example, the Michael J. Fox Foundation's logo is orange, so their orange Clutch performance tee benefits that charity.
Additional Clutch 4 Charity apparel items:
PosiCharge Competitor Tee, ladies leggings, ladies tanks, collared shirts, and a specialty product in a unique color called Coyote Brown for a military group.
 https://clutch4charity.com/collections/cause-lines/products/fehertys-troops-first-foundation-mens-t-shirt
Our Promotional Consultant went above and beyond and helped the  client design two new designs that expand beyond their logo… a "TRAINING" tee and one that uses the words "WHAT IF" (part of their mission statement):
In addition to t-shirts, we are also working on additional products to add to the lineup including headbands and sport sandals.
Check out their newly launched website! https://clutch4charity.com