There's a whole world of promotional opportunities ahead in this new year. Soon this cold and snowy weather will be behind us and we will all be thinking of spring. Now is the time to start the good work of planning their spring events and the year ahead. Our new Spring Guide can take your promotions to new heights.
Will your company representatives be on the road this year? Will you be exhibiting at a tradeshow, hosting a special event, or getting your employees up and out with a new health and wellness program? Branded promotional products are essential to these experiences. Distributing branded products lets both your inside team and your client base know that they are a valued part of your customer's enterprise. With a smart promotional branding plan, you can chart a course for success for your brand and blaze a trail to deeper, more mutually beneficial relationships with your customers and team members.
Here are a few of our favorite SPRING GUIDE products: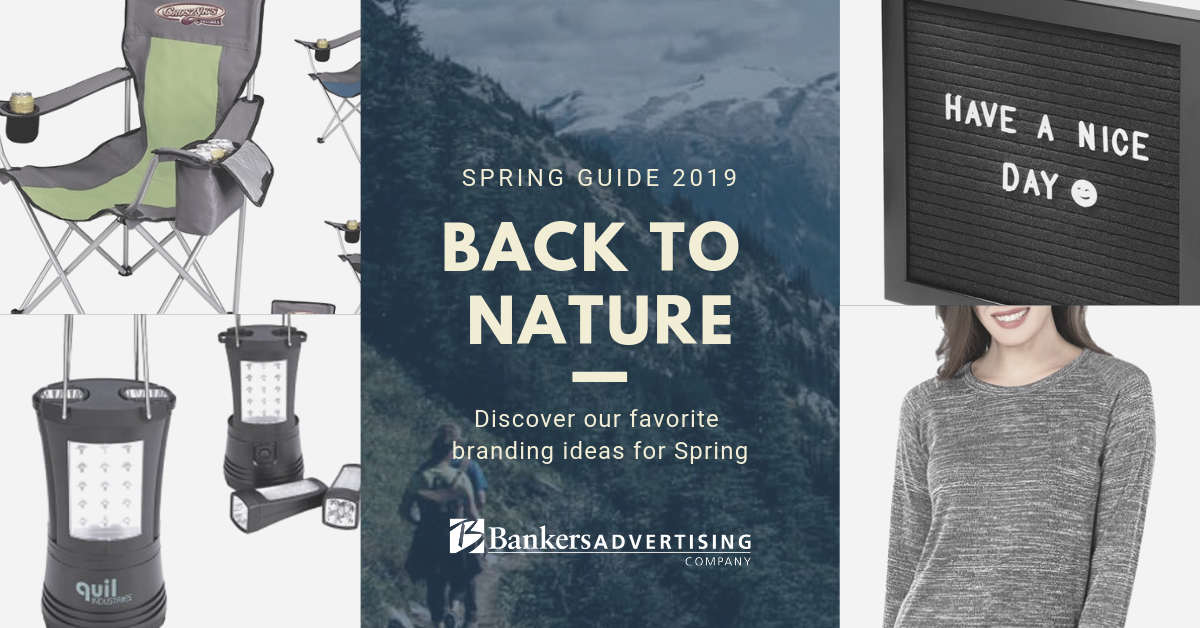 Grill Brush Cleaner (pg. 3) The unique design features twisted wires instead of bristles, which easily clean your grill without the risk of breaking off. Features a large wooden handle for an easy, reliable grip.
KOOZIE® Kamp Chair (pg. 3) This chair has it all and is perfect for camping, tailgating, and more. Features a Koozie® can holder for one can on the right armrest and a soft Koozie cooler for three cans on the left. Drinks will always be close at hand.
Major Camping Lantern (pg. 6) As an avid camper, I love this light. It's not only a lantern but also includes 2 handy flashlights Major Camping Lantern. This is a great giveaway for any outdoor enthusiast.
Felt Board with Letters (pg. 7) These are huge on Pinterest and at retail shops. Your brand message will be on display with this fun board. Easy way to display seasonal mess
ages, inspirational quotes, fun sayings, and more.
Nina Women's Long Sleeve Crewneck (pg. 15) Based on Brian's recommendation for a nice ladies' piece, I wore this shirt at PPAI Expo last week, and I love it! It's so comfortable. Show to all your customers wanting a nice, trendy style.
Stainless Steel Straw Kit (pg. 18) Reusable straws are a hot trend you should be showing all your customers right now. They were extremely popular on the show floor in Vegas, and demand will only increase as more and more municipalities take steps to ban single-use plastics.
One last (exciting) note… Bankers Advertising is proud to be part of an exclusive network of approved distributors and decorators for Under Armour products. With your logo embroidered on these high-demand items by our in-house team, your garments will be proudly worn, creating a powerful billboard for your brand.
Ready to strategize for spring? Let's talk.