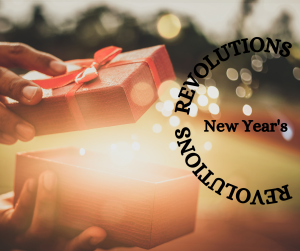 Everyone has a horror story about a New Year's resolution: a diet that was broken before the leftovers were gone; an exercise routine that tanked at the first snow; the novel that languished in the back of your mind for months until the creative impulse faded. And this year, everyone likely has a horror story about 2020 as well. We've all felt pressure to learn a language, take up a new hobby, "be productive" with all of our supposed downtime during pandemic lockdowns.

[[Insert slow clap for those who have actually achieved something like that here.]]

For the rest of us, why follow disappointment with disappointment? I say we scrap the New Year's resolutions this year and go with New Year's revolutions instead.

A resolution is a commitment to maintaining a certain sameness — to persistence, steadiness, and consistency. But a revolution is a commitment to change. You can't "fail," because it's a process, not a presumption. Every step you take is on the path to success, even during the times when you're simply marking time.


A resolution risks falling victim to the culture of "good enough." It can hamstring you into focusing on the small and achievable, and then lure you into staying there instead of pushing farther. A revolution, on the other hand, can free your mind to hope larger and dream bigger than your current abilities can conceive. Instead of resolving to running a mile each day, you can revolutionize your outlook by teaching yourself to fall in love with running. When running a mile is no longer a challenge, the revolution will carry you joyfully forward into greater challenges.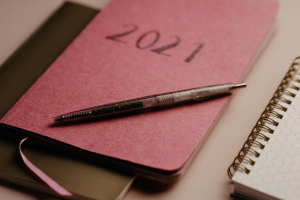 You are likely in the process, over the coming weeks, of setting your corporate goals for the coming year. This doesn't run counter to that, in the slightest. As our Vice President of Sales, Erica Kelley-Gogel, told our sales force recently:
"Goals are simply tools used to focus your energy in positive directions, these can be changed as your priorities change, new ones added, and others dropped."
That flexibility is at the core of a New Year's revolution. You change where you put your energy — possibly even where you get your energy — and then chase success in those positive directions, rather than demanding perfection of yourself.

And what has 2020 taught us if not flexibility and an acceptance of imperfection?

Many people are eager to put this year in their rearview and head off into the future. But if there's one thing we should admit to ourselves, it's that we'd be doing ourselves a disservice to assume that anything in 2021 can be predicted. If resolutions are doomed in an ideal year, why bother with them when there remains so much uncertainty?

Give yourself the gift of a revolution, instead. You can't change the world around you; you can't engineer a perfect circumstance to allow perfect success. But you can revolutionize your outlook, your mindset, your vision — and your business. And Bankers is here to help you dream big and achieve results. Here's to a revolutionary 2021!