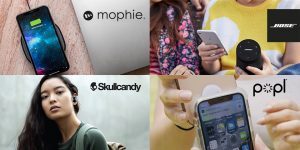 Associating your brand with retail name items creates a powerful combination and gifts that make a big impression. We've noticed many new brands being introduced in our industry lately and want to share them with you.
Retail companies already have established reputations for quality standards. A study found that 60 percent of end users prefer a recognized brand.
It's no secret that retail brands come at a higher price point than other options. But through minimizing risk, creating recognition, and standing out from the competition, you are bound to make back your investment. After all, sometimes choices made to save money can end up costing money in the long run. Your brand will easily be differentiated as a knowledgeable seeker of value.
When you work with retail brands, you can be confident that certain things are taken care of. If the products are for sale on shelves across the country, you know they've been thoroughly vetted and meet all relevant safety standards.
Decision-making is easier when you are dealing with a known quantity rather than taking a risk on something sight-unseen. Know what to expect and trust that it will be the same each time you get it. There are no surprises here; the quality is consistent.
Retail brands also offer more than just recognition. They often have the latest and greatest in their own industry.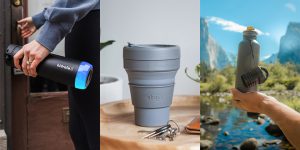 The industry has recently added several new brands. Some include: Morphie, Skullcandy, Bose, Popl, Stojo,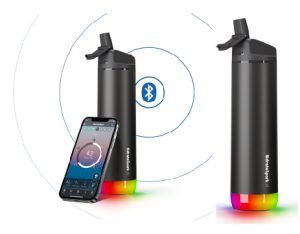 Hidrate Spark, Bottle Keeper, Sprigbox and Ekobo and Cuisinart. Check out a couple our new favorites below. You can see all the exciting new brands on our website.
Check out Hidrate Spark. This water bottle line links via Bluetooth to an app on your phone. You put in personal information including age, height, weight, sex, altitude and more. This all helps the app calculate the amount of water intake you need each day. The LED Smart Sensor glows a color of your choice when you need to hydrate. What better way to let the recipient know that you care about their health?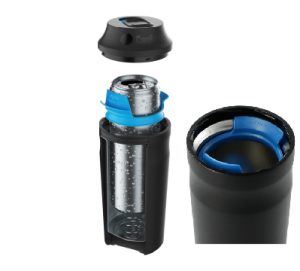 Bottle Keepers continue to trend. You've seen similar products that keep for cans and bottles cold, well here is an adjustable version that can fit more sizes. The Can Keeper 3-IN-1 holds three different sizes. (12oz, 16 oz and slim cans) Internal spring-loaded base allows for easy removal and secure for almost all can types. The lid is designed to keep the cold inside the can and the bugs and dirt out.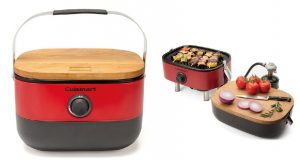 Cuisinart makes a portable gas grill that looks like and is the size of a picnic basket! The perfect outdoor companion for any excursion. Never go hungry on long boat rides again when you can make anything you want on this portable grill while staying on the water. The wooden lid doubles as a cutting board to prepare your food or use it as a crackers and cheese board to enjoy with some wine. Putting an imprint on this grill is sure to bring your brand name up in conversation over the heat of this smoking product!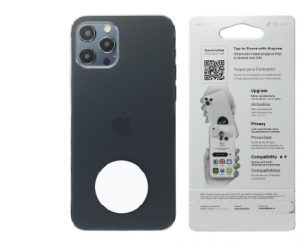 Popl's Popl Flat is one of the industry's latest tech gadgets. It is a portable "business card" that attaches to the back of your phone like a pop socket. Tap your Popl to the top of a phone and it instantly shares your contact information. The receiving phone does not need to have a Popl or the app downloaded. This item is the perfect contactless business card! We are excited to welcome these new brands to the promotional products industry alongside our tried-and-true brands like Igloo, Coleman, Pelican, Nike, Adidas, Origio and many more. Contact your Bankers Promotional Consultant for more details and brands available.