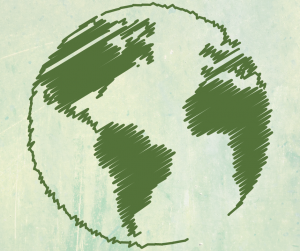 Today is Earth Day and as we celebrate, it's an opportunity to think about how we can invest in our planet. Don't wait until next year to promote eco-friendly products. It's good for your brand and better for the planet. Sustainability is one of the overarching trends of 2022. Now is the perfect time to hit this trend hard with give-back options and products made in sustainable ways.
From consumers to corporations, the focus on sustainability has never been stronger. "Going Green" is no longer a trend – it's a movement. Planet Earth has limited resources. What can you do? Look for promo items that are made from recycled materials or opt for useful products that help lessen environmental impact and longevity. Choose promotional products that are natural, organic, sustainable or biodegradable. Put your brand on products made from RPET, bamboo, wheat, cork, recycled cotton, PLA and more. Sustainable products create less waste and have a smaller impact on the environment.
Do your part and put your brand on products we'll all feel good about! Include eco-friendly options in your campaign and show clients your commitment to the planet. It's easy being green!
Find more ecofriendly ideas here: https://bit.ly/BACRecycle