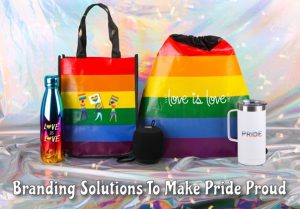 By: PPAI Media
Every June in the United States is Pride Month. While many companies rebrand their social media pages with candy-colored hues during June, brands can create more memorable connections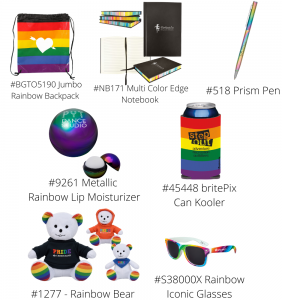 with logoed products. Pride is commemorated through events, parades, workshops, picnics, concerts and other social gatherings, and recognized across the globe at different times throughout the year.
LGBTQI+ consumers are more likely than members of other groups to seek out brands that represent them and include them, according to a report shared by PPAI. Whether you are participating in local Pride events, highlighting employees' stories, or they want to promote a supportive and inclusive work environment, promotional products can help them show up in meaningful ways during Pride Month and year round.
Pride spending is significant for promotional products. Not only is it prominent and growing in our industry, but celebrations and recognition are important to the economy as a whole.
Pride products span almost all categories, and we offer thousands of product options to provide solutions to the myriad of pride events that span the nation. What makes a great Pride product? Remember that full color decoration makes any product a Pride solution candidate.
We have selected a few of our favorite products to draw inspiration from. Pride Month creates so many promo opportunities. We've created a helpful list of various products.
Use these ideas to visit with your sales representative about planning for June and Summer Pride events.