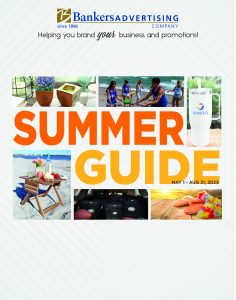 It's that time of year again! We're rolling out our favorite products from your Summer Guide – products we think will help boost brand recognition for your business.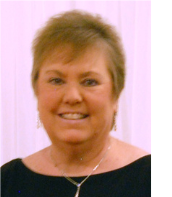 Brenda
26247 | Collapsible Picnic Basket (page 2)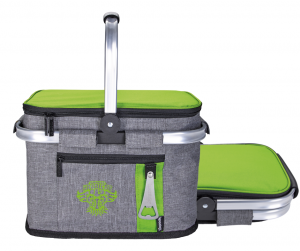 I have a very similar basket and I love it. Not only is it great for taking things to picnics, potlucks and award banquets but I haul it back and forth to family get togethers. It has a low minimum of 24 pieces and a built in bottle opener as well.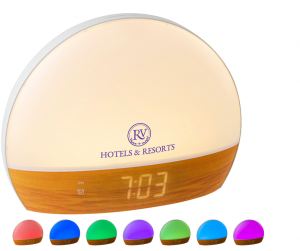 WHO-DB22 | Daybreak Digital Alarm Clock Sunrise Simulation (page 8)
Sunrise simulation transitions the light from dark to fully lit over a 20 minute duration leading up to the alarm time selected. The light source is designed to mimic natural dawn or morning light. Unlike traditional alarms that typically jolt people awake with a burst of loud, disorienting noise, dawn simulators can "enhance the wake up experience".
100928-XXX | Happy Daylight Desk Lamp (page 12)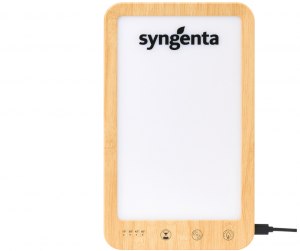 This daylight lamp is designed with 3 colors of light that will provide you with your daily boost of sunshine to help keep you energetic and focused. Sunlight regulates the cycles of our bodies and our moods. With people spending more time indoors these days, it's important to make sure our bodies get what they need, and this daylight lamp is here to shine some light for you.
WDQ-L | Discovery 14 oz. Tumbler (page 19)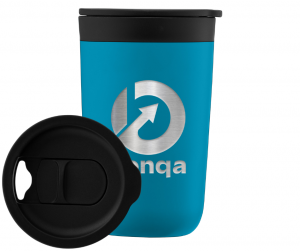 This 14 oz. double wall tumbler is made with innovative recycled materials to reduce waste. Air insulation creates a highly portable spill proof cup. Logos will stand out using their silver mirror precision laser engraving.
SBZSBS | ZipSip Tall Dye Sublimated Neoprene Can Cooler (page 20)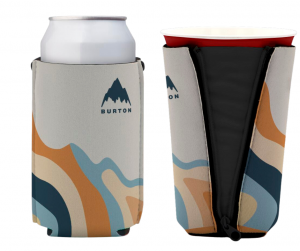 The world's first adjustable drink holder. The cooler features two zippers with a canvas gusset adjusting to fit different size beverages. Holds slim cans, regular cans, long neck bottles, coffee drinks, pint glasses, energy drinks and solo cups.
30064 | Anywhere Belt Bag (page 22)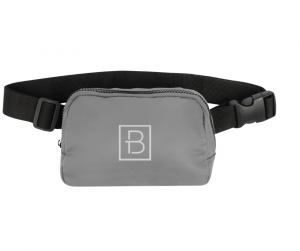 I have never been thrilled with fanny packs but I like the cross overs. This particular one can be worn as a fanny pack or across the chest, has a zipper main compartment, back zippered pocket and a 40" adjustable strap. Available in black, gray and navy blue at this time. Eventually should have in an additional 7 colors.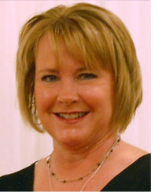 Erica
1805 | Storm Guard Water Resistant Backpack (page 6)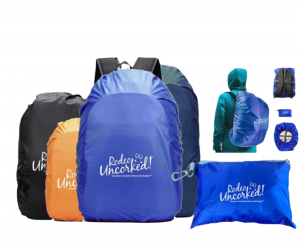 A must have for every college student! It is a great gift for incoming college students at orientation. Today's kids are carrying expensive laptops for their college courses and certainly don't need the expensive technology to get ruined. Also good for throwing in your backpack for hiking trips.
OM212BB | Microwavable Bowl Buddy (page 8)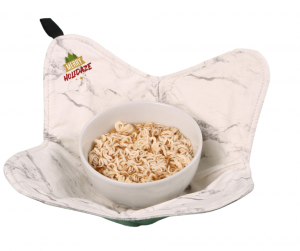 Every household should have more than one of these—at least one per person. It helps protect hands from getting burned when heating up food in the microwave. The bowl buddy is large enough it could also be a plate buddy. The bowl buddy makes a nice gift. Also great for a bowl of ice cream.
FLT014 | Featherlite Universal Seat Belt (page 10)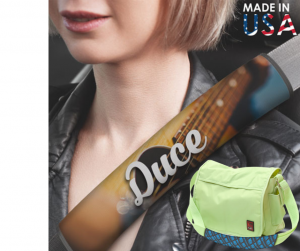 This is a great feeling piece. When you're short and your husband likes to have the seat belt all the way to the top – your neck has a tendency to get scratched. I really like this piece. Also great for golf and shoulder bags.
2010 | Stone State Paperweight (page 12)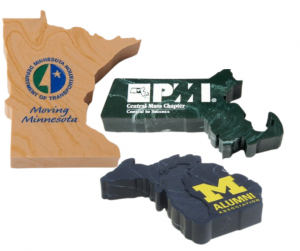 These paperweights make a special award piece that can be given as a thank you for years of service or a retirement gift. The item is USA made right here in Iowa. Made from recycled materials in over 95 colors and a variety of patterns.
JT2 | Boogie Board® Writing Tablet™ | Compass Promos (page 12)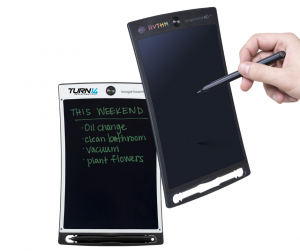 Reusable tablet is perfect for jotting down notes, lists and reminders. What's nice about the Boogie Board is that it comes with an app to download notes/names/numbers, etc. that can be sent to the app on your phone or other smart device.
87-RP | Cord Buddy (page 21)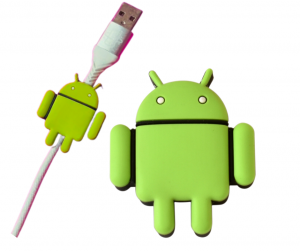 Help organize their cords! The cord buddy is perfect for a company with a fun or unique logo. It is less expensive than doing a custom stress reliever if trying to stay within a budget. A custom backer card can be created to help solidify a specific message such as launching a new product or website.
View our full Summer Guide here! Contact your Bankers Promotional Consultant for more information.