"Reading is to the mind what exercise is to the body" -Joseph Addison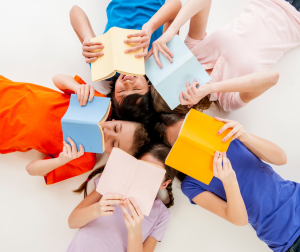 August 9th is National Book Lovers Day! As fall approaches and we are cooped up inside, more of us want to snuggle up with a good book. Reading is a great way to relax and unwind.
Books make great business gifts and will be put on display for everyone to see! We offer over 3 million different titles.  As we near the holiday season, consider handing out Christmas classics, holiday themed cook books, coloring books, Mad Libs, sticker books and more! We can easily add any logo and personal page to any book. Every title. Every Author. Every Theme. Every Budget. Books are valuable, appreciated and never thrown away.
Choose a from a variety of options:
Outdoors
Cook Books
Sports
Success
Animals
Photography
Holidays
Coloring Books
Children's Books
Health and Wellness
Puzzle Books
Religion
Travel
NY Times Best Sellers
Gratitude
Thank You
Coffee Table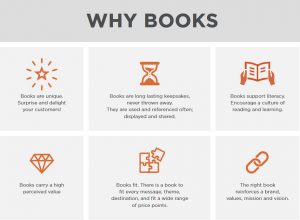 Customize books with cover imprint, tell a story, write a letter with a promo page insert or wrap your logo around the books with a belly band.
Ask your sales representative about books today!