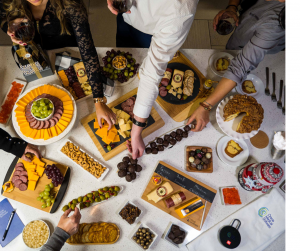 Gourmet Gifts are absolute game changers when it comes to business gifting during the holiday season, but here's the scoop: food gifts dominate the scene year-round, providing the ideal multi-sensory gift for any occasion!
Employee Recognition
Make a powerful impact when recognizing milestones or achievements within your team with premium food gifts! High-quality culinary treats leave a lasting impression, whether you're welcoming new members or honoring current stars. These carefully curated gifts make celebrations unforgettable and share your appreciation in a distinctive, genuine way.
Meetings and Conferences
Amplify meetings and conferences with enticing gifts for arriving attendees. Choose from an energizing morning snack box, small charcuterie board, box of scrumptious chocolates and more to delight them as soon as they walk into the room. It's a delectable way to set the tone for a successful event!
Milestones and Celebrations
Elevate milestones and celebrations by infusing them with exquisite food! Memorialize company anniversaries or new product launches by creating an experience that engages both customers and employees with this delightful addition.
Why Food?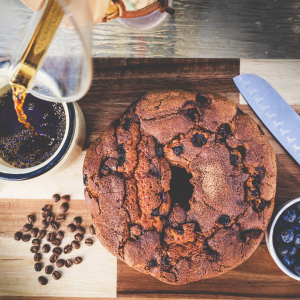 • Food Gifts Are Fun
• They're Effortless
• Everyone Loves Gourmet Food
• Good Food Creates Great Memories
• Multi-Sensory Brand Experience
• No Worries About Duplication
• Food Gifts Can Be Shared
• Fresh, Delicious Way to Amplify Your Brand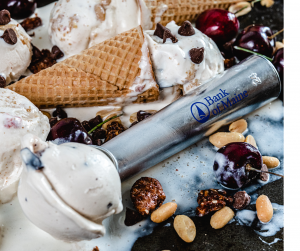 What's Offered:
• Effortless Gift-Giving
• Drop Shipping
• Greeting Cards
• 200+ Gifts to Choose From
• Fits Any Budget, Promotion or Taste
Reasons to Use Food: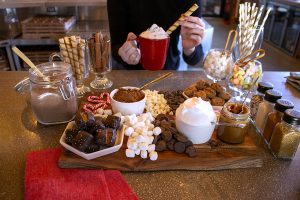 • Holiday Gifts
• Conference Gifts
• Referral Gifts
• Employee Appreciation Gifts
• Virtual Events
• Work From Home Gifts
• Onboarding New Employees
• Customer Appreciation Gifts
• Hitting Milestones
• New Product Launches
• Employee Meetings
• Table Favors
• Room Drops
Food gifts are a great idea for the holidays! Contact us for mor information and explore ideas here.