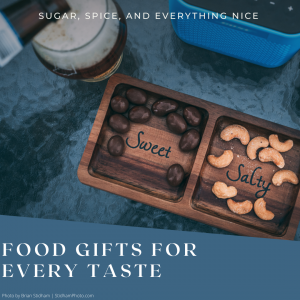 The holidays are a time to celebrate your customers, associates, and employees who have contributed to your success. Food gifts draw attention, are affordable, and appeal to all people.
Food gifts are the #1 holiday business gift.
Make your holiday food gift-giving convenient.  Instead of sending an employee to a retail store or spending time on the internet trying to find the right gifts, you can purchase your business gifts from Bankers.
Keep it fresh! Fresher gifts taste better (and say something nice about the sender). Our gifts are packed to order just before the order is shipped, not made up many months in advance like so many gifts from mail-order and retail giants.
Promote your company's brand on your gift! When your recipient opens their gift, the first thing they'll see is your logo. Your logo or message is included on every gift.