Well, it's getting close to that exciting time of year. Halloween is only several weeks away. Bags for trick or treating are a super smart form marketing during the Halloween season. The trick or treat bags not only market your business because of the custom imprint on them, but they also have many safety tips to help keep the kids who are trick or treating safe.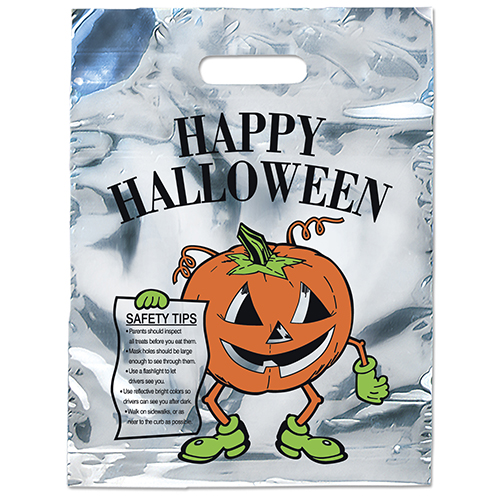 If you are not taking advantage of this enormous marketing opportunity, consider these facts:
Halloween is the second-largest holiday for promotional spending. Consumers spend over $6 billion on Halloween.
Over $170 million is spent on Halloween advertising.
31 million children will go trick-or-treating this year.
Over 25 million of them will carry a Halloween bag.
Every year, increased emphasis is placed on child safety during Halloween. Halloween designs that promote safety are offered.
Why should you distribute free Halloween bags?
As children go from door-to-door their bag is seen by hundreds of people.
Your thoughtful concern for child safety will be remembered by many parents who see a child with your bag.
Halloween bags make great handouts at special holiday events like haunted houses.
We offer metallic Halloween bags made of reflective material that keeps children visible at night.
Our designs include Halloween safety tips
Check out these great deals on Halloween bags! 
Halloween Bag – Pumpkin Design
Looking for other fun Halloween giveaways?
Halloween Safety Coloring Book