5 Fabulous Last Minute Gifts
Woops…. Its December 14, and you still need to think of a gift to give your top customers or employees.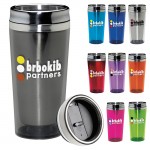 Don't worry, it's not too late to show you care, and promote your brand while you're at it. Bankers offers many options even if you're late to the party. Contact your promotional products consultant today, to discuss your options!
#1) Whether they're a coffee addict, tea drinker or hot chocolate lover, this attractive looking travel mug will make them smile. With several colorful options to choose from, it's a holiday win!
45065 | Colored Acrylic Tumbler – 16 oz.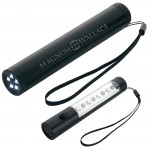 #2) Winter weather brings a slew of different possible hazards on the road. Prepare your favorite people by giving them a roadside safety light.
#3) Here's an attractive and useful gift. A padfolio is professional and neutral for both ladies and gentlemen.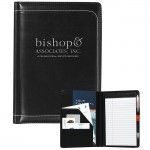 AP4640 | McCarthy Jr. Writing Pad a padfolio! 
#4) You just can't fail with a nice gift pen. Need something higher-end? Consider pairing it with the padfolio.
#5) Advertise your every day for the next 365 days with a calendar. They are useful in both the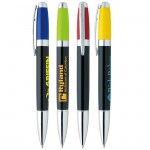 home and the office.
Calendar for 2016 | 1912 | Great Inventions Calendar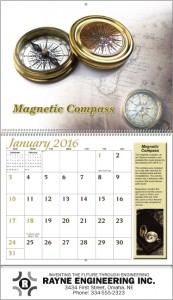 Don't forget about packaging… it adds big value on a lower price point product. There are still many quick-production options out there. Call us to discuss options today!